This Year LINC's Fundraising Goal is $10,000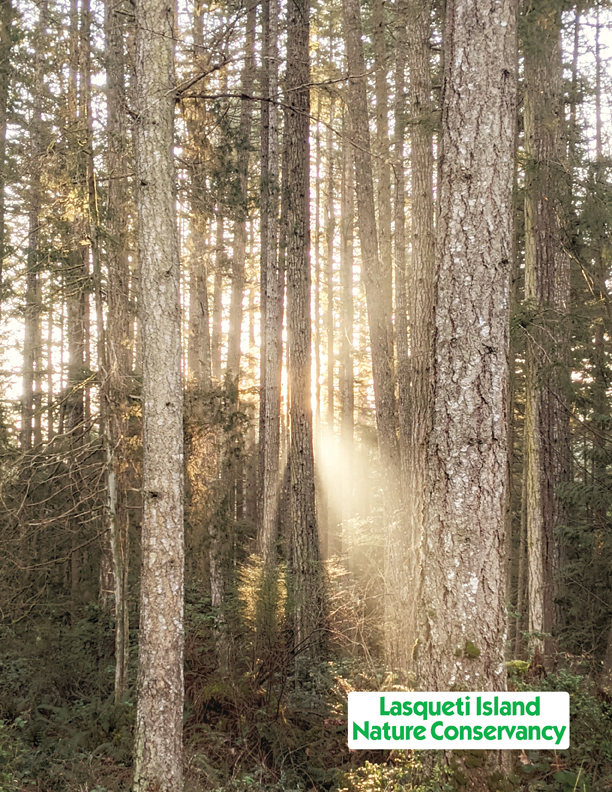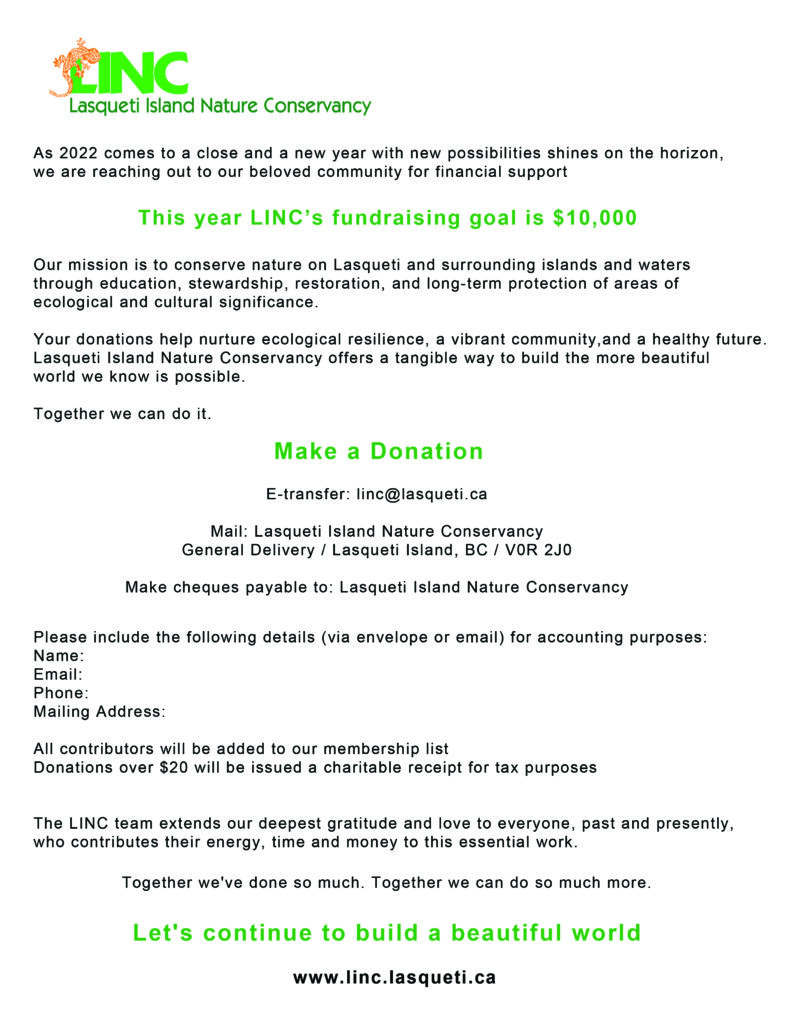 The end of the year is upon us and the Lasqueti Island Nature Conservancy LINC is preparing to face the challenges and the opportunities that lie ahead.
This year, LINC's fundraising goal is $10,000. The good news is generous donors have already contributed $ 3,190.98
Thank you very much to everyone who has already donated!
LINC's mission is to conserve nature on Lasqueti and surrounding islands and waters through education, stewardship, restoration, and long-term protection of areas of ecological and cultural significance.
Your donations will:
Contribute to LINC's Acquisition Fund for our next purchase of land for conservation
Spread ecological information through hikes, workshops, events and newsletters;
Help cover the costs to manage properties and run the organization,
Conduct Lasqueti specific research and outreach projects.
Please Donate today, it's easy:
E-transfer:

linc@lasqueti.ca

Cheques payable to: Lasqueti Island Nature Conservancy
Mailing address: Lasqueti Island Nature Conservancy / General Delivery/ Lasqueti Island, BC/ V0R 2J0
Donations over $20 will be issued a charitable receipt.
The LINC Directors extend their gratitude to everyone who contributes energy, time, and money to the essential work of conserving nature and natural systems. Together we can do more.