How to Help
---
Stewardship of Your Own Land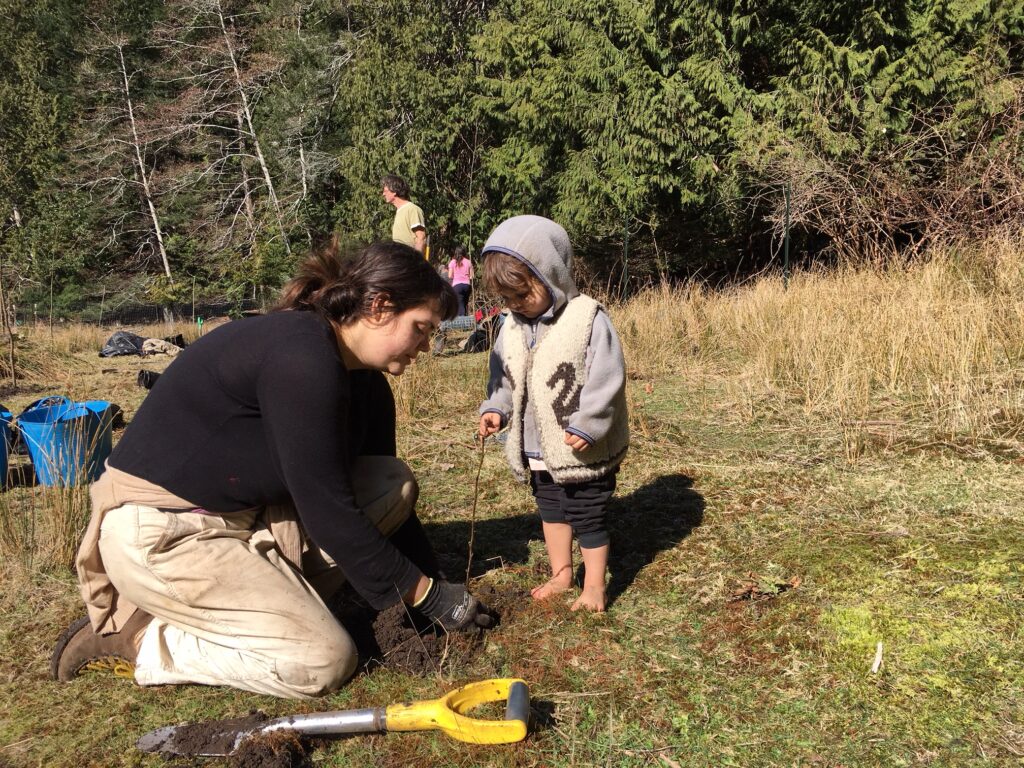 Conserving and being a good steward of natural areas is one of the most effective ways of protecting biodiversity and mitigating and adapting to climate change. Biodiversity is essential for our survival. Many species that we share this island and planet with definitely need our help these days. More than 50 per cent of Canadian wildlife species are currently declining, and they need protected habitat to survive. We can help protect habitat for wildlife and ensure that we have clean and abundant water and air by reducing our own impacts on natural areas.
Everyone can help conserve natural processes on your own land, whether you own or rent, through voluntary stewardship. This means that you are taking care of the biodiversity on your land. For example, you can take actions to protect wetland areas, that may provide a stop over point during a species' migration or may provide habitat for particular plants or amphibians.
Because we live in the rarest ecozone in BC, the Coastal Douglas-fir (CDF) zone, Lasqueti and surrounding islands are of great conservation concern. Learning about the ecosystems, plants and animals that are native, and those that are invasive or a threat to other species is important to steward or protect land and water. In the fall 2017 newsletter issue, we described the very rare nature of our Coastal Douglas Fir Ecosystem that we live in.
Protecting as much overstory (tree canopy) and understory (low lying plants and shrubs) as possible is really important for both carbon storage and the protection of precious shade and water. This is achieved by keeping as many trees as possible and fencing some areas so that the understory plants can survive, protected from the hungry ungulates. Many people worry about fire, but most living plants are not a fire hazard – it's the dead ones that are! Protect the native species and remove invasive species on your land. The reason invasive species are a problem is because they invade the area, inhibiting the native species from surviving. Of course, not all non-native species are invasive! In each issue of our newsletter, we highligh both a native species and an invasive one common to Lasqueti and surrounding islands.
Check the Nature Guides and Maps for further information about stewarding your land.
New Property Owners and Realtors
You can call the LINC directors (250) 333-8754 or send us a message to arrange for a site visit if you wish specific information about your property.
Ways to Protect Your Own Land
Some land owners want to protect a part or all of their land's natural or cultural features so that it remains intact for future generations. Other people may want to protect a particular area, ensuring privacy from neighbours or sorting out the future use of a property now shared by members of an expanding family or community group. Others may see conservation as a way to resolve property or income tax challenges.
Whatever your motivations are, protecting a part of your land will create a legacy. You will preserve biodiversity, wildlife and other ecological services – such as clean water, clean air, and carbon sinks while providing a public benefit that will last well into the future.
See the Conservation Options tab to find out the many ways you can protect your land, now or after you have passed on.