Protected Areas
Lasqueti Island Local Trust Area includes three provincial parks (Jedediah Island, Sabine Channel, Squitty Bay) and four protected Nature Reserves. Currently, about 12% of the island and surrounding islets and islands is protected. The provincial and national new goals are 30%. With more than 65% of the Islands Trust Area in private land ownership, pressures to develop and change the natural landscape are tremendous.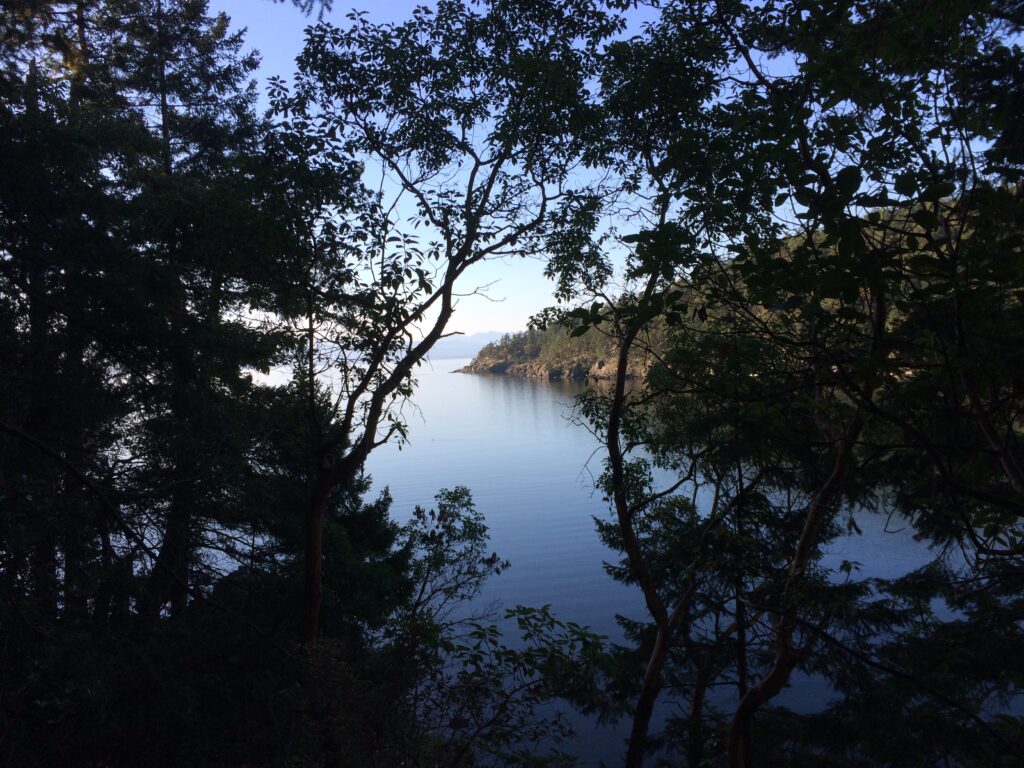 ---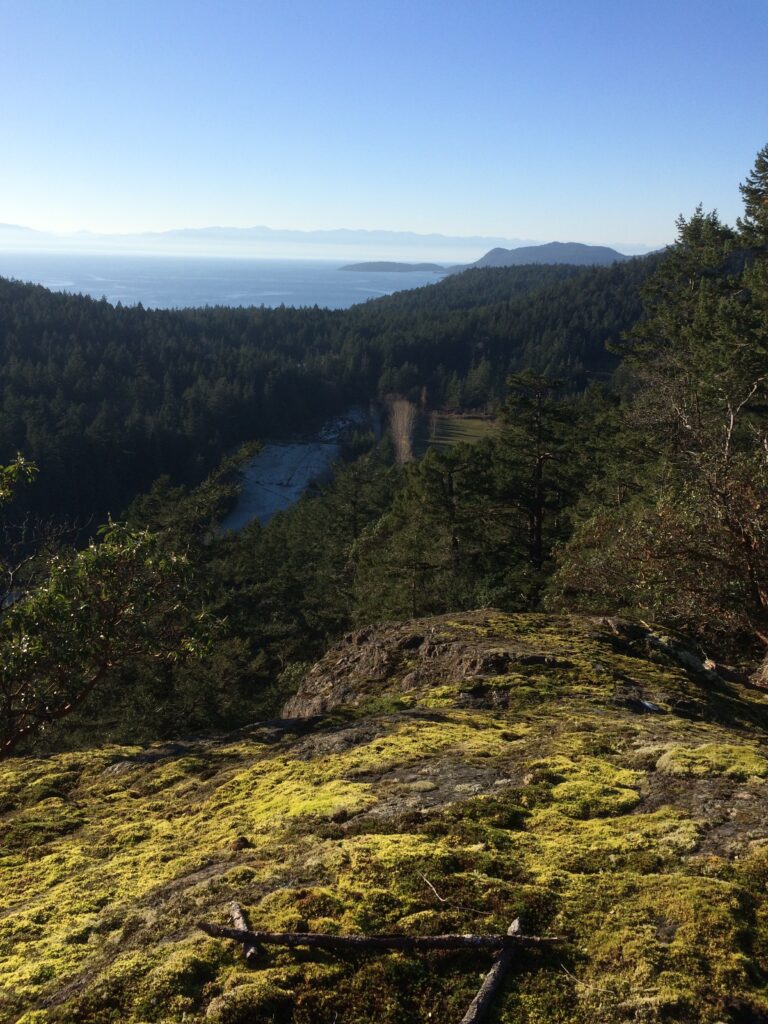 Acquired by the community in 2018, it is now owned by the Islands Trust Conservancy. The conservation of this 11.6 hectare (28-acre) property extends the protection of Squitty Bay Provincial Marine Park from the seashore to the ridgetop, offers a public hiking trail through a rare old growth Douglas-fir grove, protects additional habitat for species at risk, and sequesters carbon, mitigating climate change. LINC and Nanaimo and Area Land Trust hold conservation covenants on the property.
---
Owned by the Islands Trust Conservancy, the property was donated by the Gordon family in 2006. This 58-hectare property is one of Lasqueti residents' favourite places to hike, though please request permission to cross private land to access it. As of July 2013, LINC and the Nanaimo and Area Land Trust (NALT) registered a conservation covenant on the property. As of 2021, we began a restoration project on the Reserve, which includes fencing and planting of native species to restore degraded areas.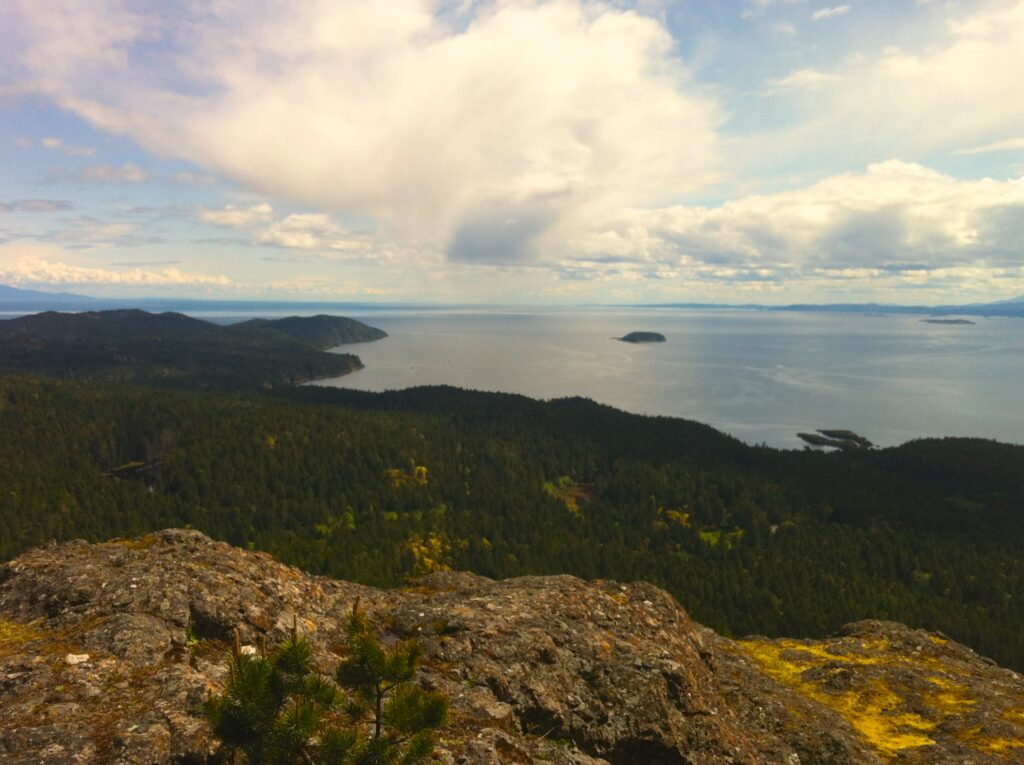 ---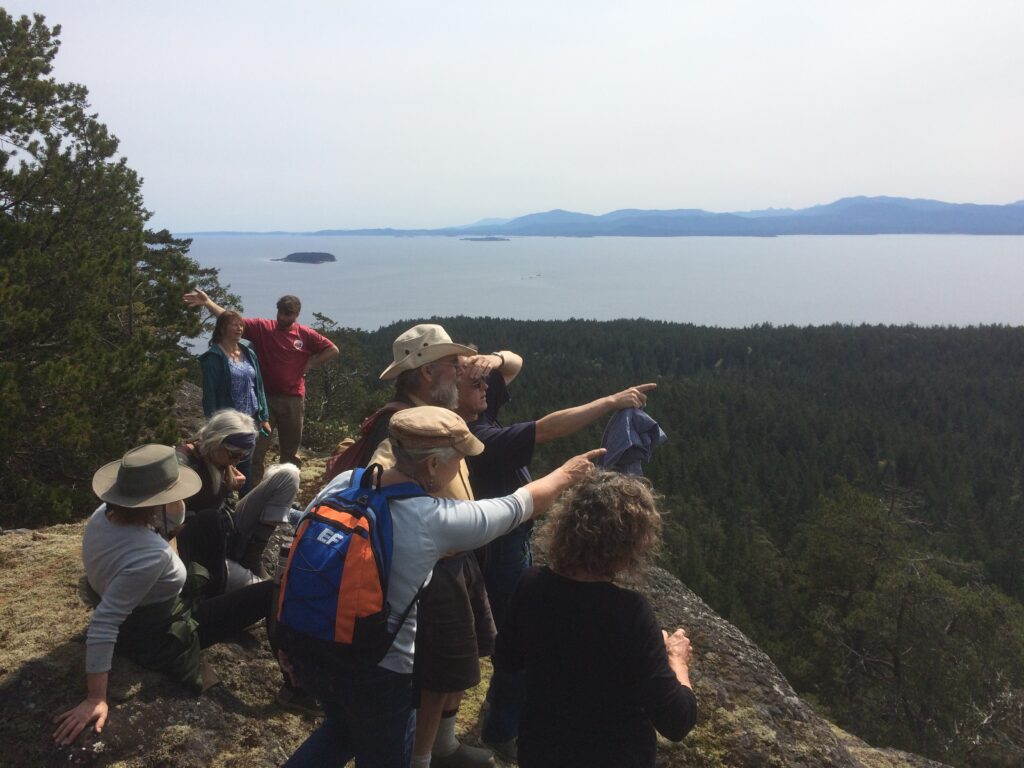 Owned by the Islands Trust Conservancy, this 63.5-hectare property was donated by John Osland in 2012, and includes a restored wetland, some unique old-growth forest, and a cliff and a spectacular viewpoint. As of the fall of 2014, LINC and the Nanaimo and Area Land Trust registered a conservation covenant on the site. LINC and the ITC have begun a restoration project on site, fencing off areas and planting wetland native plants. Access is via Lake/Centre road by the coloured mailboxes.
---
Kwell Nature Reserve:
Owned by the Islands Trust Conservancy, Amelia Humphries donated her forested property in 1997. There is a conservation covenant held by the Nanaimo and Area Land Trust & The Land Conservancy of BC. This site was home to Lasqueti's first school built in 1913. Much of it was logged, but it still contains a few veteran old-growth trees, and second and third growth forest. To find out more, see the Islands Trust's GIS site.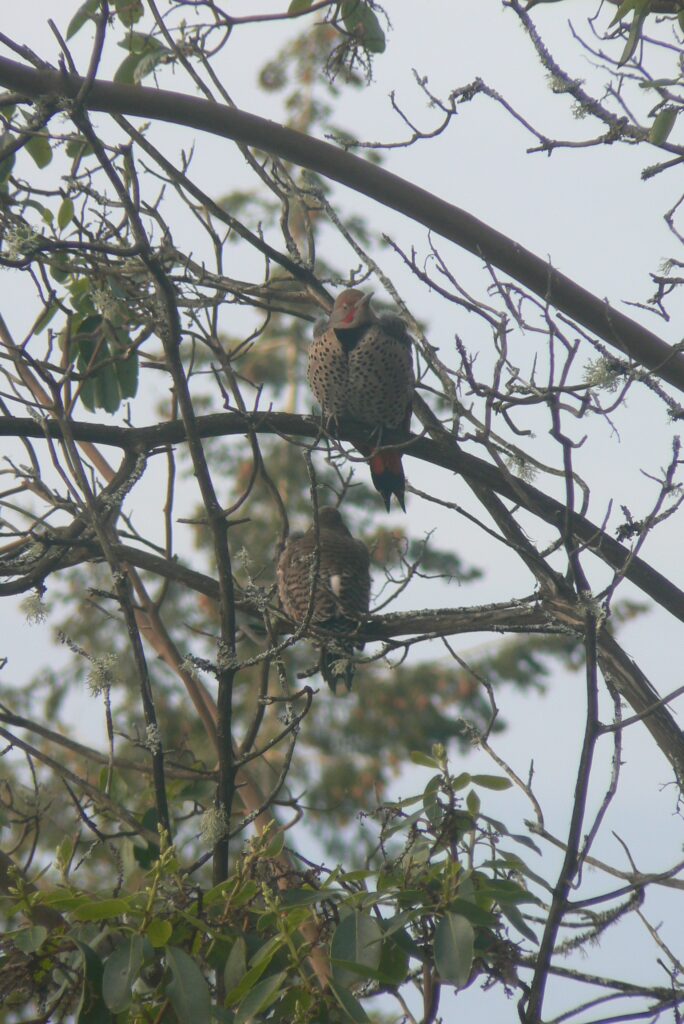 ---
Squitty Bay Park: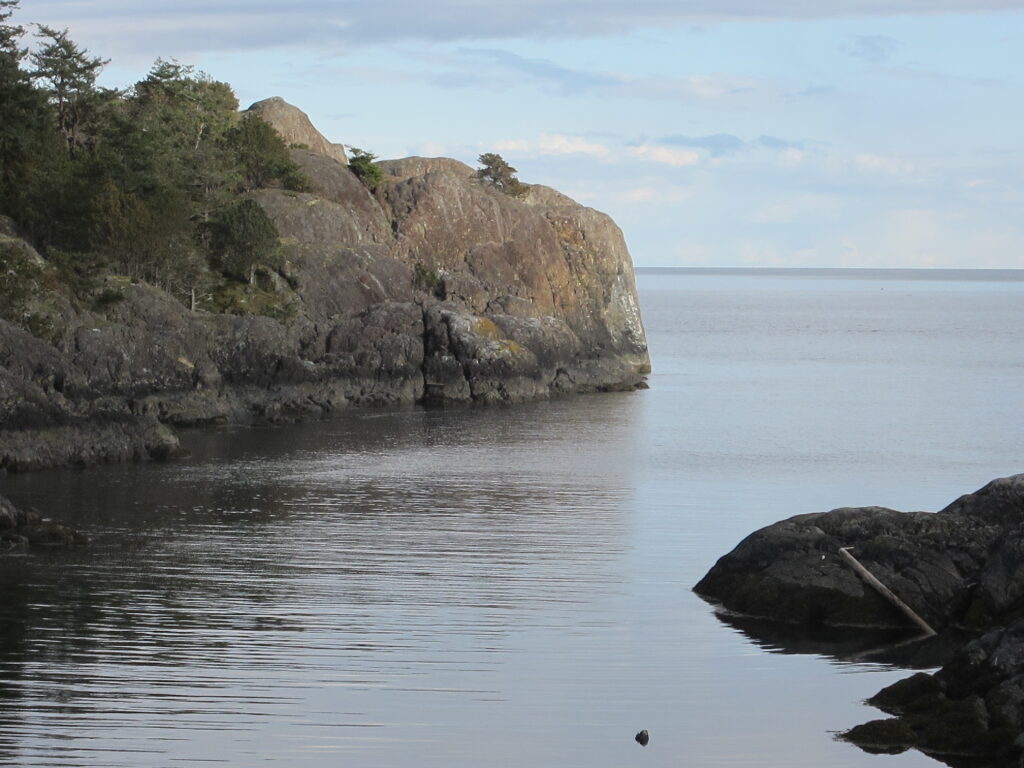 In 1987, the Nature Trust acquired through Dr. Peter Pearse a 5-hectare peninsula partially encompassing Squitty Bay. One year later, the Province purchased the adjoining 7-hectare property, and The Nature Trust offered to lease their property. In 1988 this 12-hectare property was designated a provincial marine park. In 2007 an opportunity to expand Squitty Bay Provincial park by 90 acres arose, and islanders again took up the challenge. Another large fundraising effort was initiated, resulting in the successful acquisition and transfer/lease of the property to BC Parks and The Nature Trust. At this point, a few individuals felt that the time had come to have a conservancy on Lasqueti, and LINC was founded.
---
Point Young:
The BC Parks Foundation worked with the community and LINC to acquire this property in late 2021. Future ownership and management of Point Young are yet to be confirmed.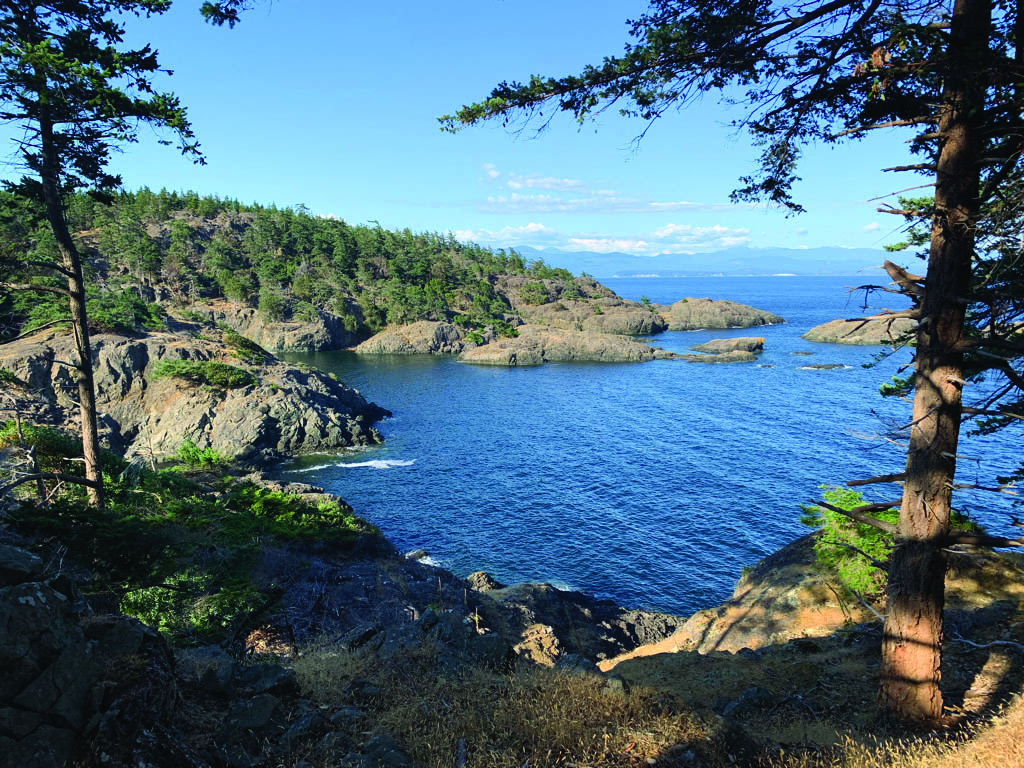 ---
Ecological Reserves:
There is an Ecological Reserve on the southeastern side of the island, designated in 1971 and comprised of 201 hectares. More information on this area can be found through BC Parks.
---
Sabine Channel Marine Park:
There are a number of Marine Parks nearby, including: the Finnerties, Fegans and Jedediah. This 95-hectare protected area "encompasses two complete islands – Jervis and Bunny – located in the Sabine Channel between Texada and Lasqueti Islands. These islands are part of a chain of more than 30 islands and rocky islets, with Jedediah Island being the largest. Jervis and Bunny Islands are comprised of forest ecosystems intermingled with rocky cliffs and outcrops encircled by a rich marine environment." To learn more, see BC Parks.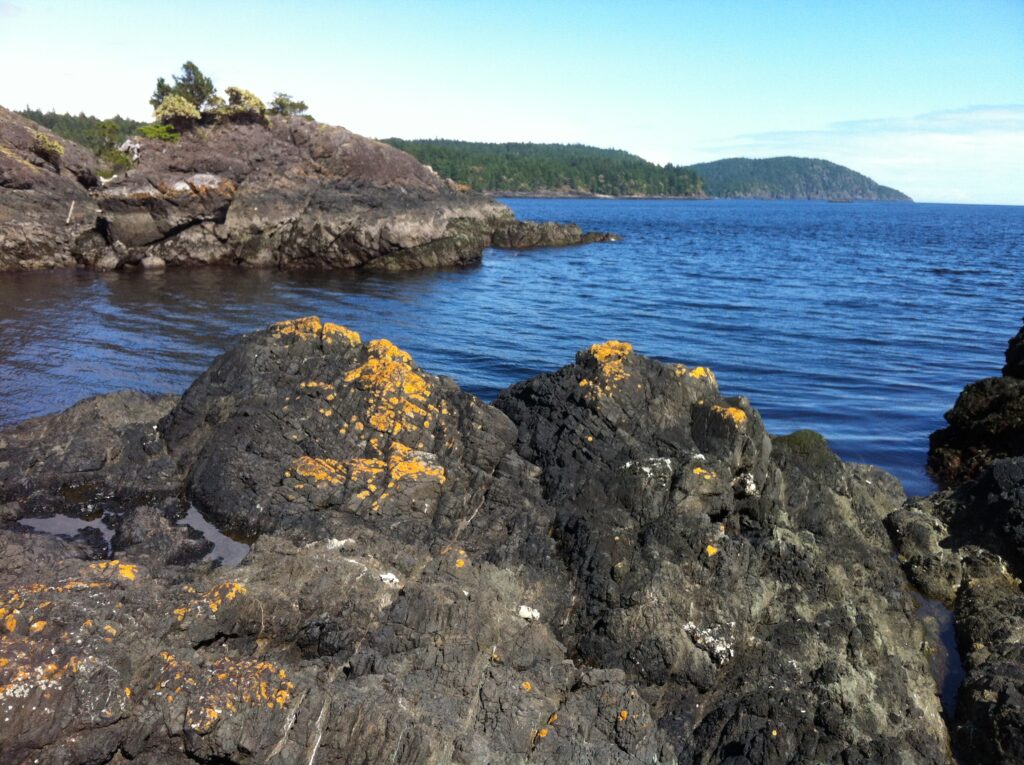 ---
Jedediah Marine Park: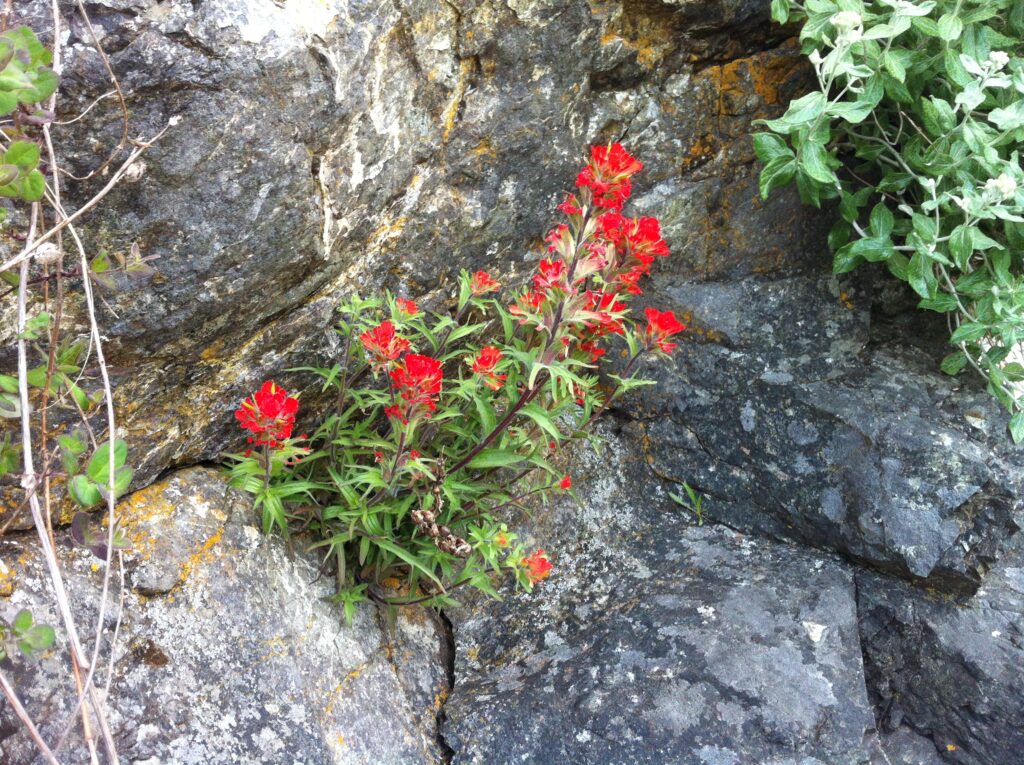 This recreational and ecologically significant 603-hectare marine park was protected in 1995 through both international and local fundraising, with a partial donation by the previous landowners. The story of how it was protected is included in our Summer 2020 Newsletter.