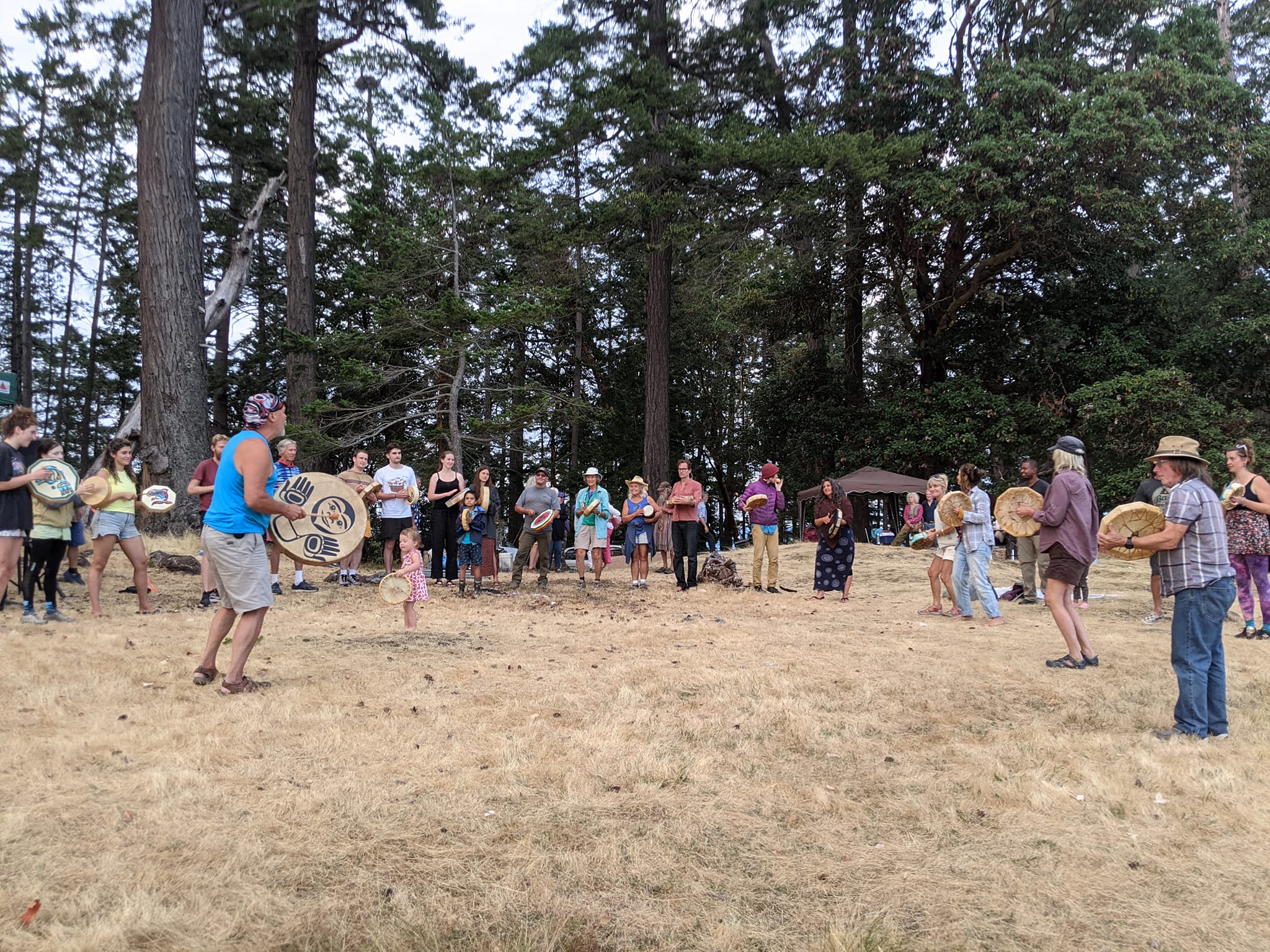 Squitty Bay Day Success!
Wow, what a very successful Squitty Bay Day! The weather was perfect, the food excellent, the hikes were arduous but very informative, workshop/craft booth very popular, the boat ride thrilling, the paintings sublime and the music melodious. 

Thank-you to the over 100 people who came out to Squitty Bay and supported Lasqueti Island Nature Conservancy LINC. Our parks and protected areas thank you too! Generous donations and membership renewals plus food sales brought in over $1,700. 

Special thanks go to:

Workshops/hikes/signs:
Bill Helin, Darlene Olesko, Peter Lironi, Doug Hopwood, Jessica Slavik, Jean Gordon, Marilyn Darwin, Kahlio Dryburg, Shirley Rogers and Ginja Lion.

Thanks to all in the bands:
Ken Pickard, Ken Lertzman, Kuba Suttles, Dave Wilcox, Bob Bickford, Carly Reisig, Bruce McLuckie and Bev Finch – with a special thanks for loaning sound equipment and setting up the tents!

The cooks, kitchen and membership helpers:
Wendy Schneible, Shirley Rogers, Mikyla Lironi, Suzie Rezansoff, Bruce Grant,  Shoshanah Waxman, Barb Brooks, Cynthia Milton, Nora and Lena Deitsch, Ron Abrahams, Richard Chesham, Sharon Chesham, Terry Thompson Jack Barrett and James Schwartz.
We hope you had a wonderful summer, even if you missed this great event.
LINC depends on our members and supporters to help fund our General programs. These include education and outreach projects including events like this one, our newsletters, management on reserve lands, and working with landowners to identify and protect important ecosystems – through stewardship, conservation covenants or acquisition. And, we now have an Acquisition Fund, monies set aside only for acquisition costs. This fund helped with the recent Point Young acquisition.
All donations over $20 receive a charitable receipt.
Donate through CanadaHelps or directly to Lasqueti Island Nature Conservancy by cheque or e-transfer (linc@lasqueti.ca). Please indicate if you wish your donation to go to the acquisition fund or the general fund.
Gordon Scott, Chair
---
Photos from a memorable Squitty Bay Day 2022 (Photos by Morgan Maher):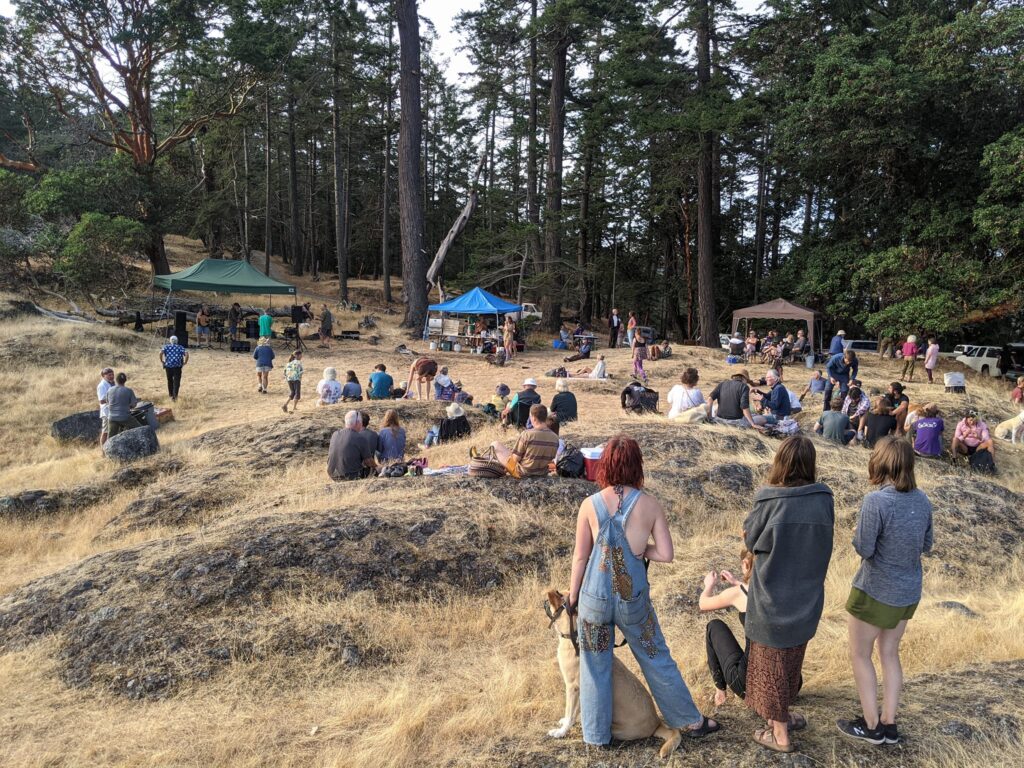 ---
Artwork produced during the 'Whimsical Landscapes' Workshop led by Darlene Olesko at Squitty Bay Day 2022: