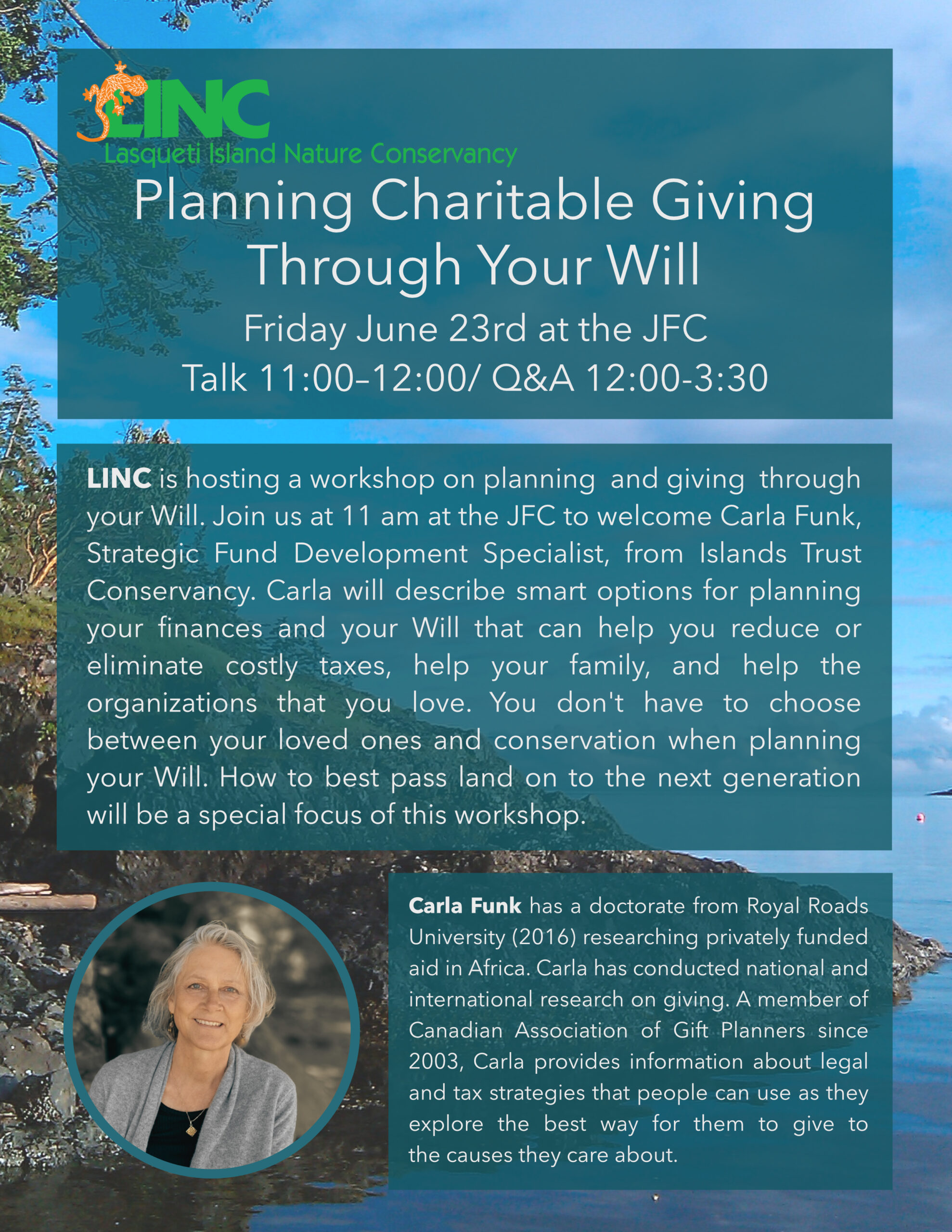 Planning Charitable Giving Through Your Will
LINC is excited to announce our upcoming workshop: Planning Charitable Giving Through Your Will on Friday June 23rd from 11:00am – 3:30pm at the JFC.
Join us to welcome Carla Funk, Strategic Fund Development Specialist, who will answer questions and speak to the many options for giving through your Will. If you own property on Lasqueti that is not your primary residence (ex. a summer home or land) you might be interested in learning how to avoid paying the capital gains tax when you transfer your property to the next generation. This event will answer your questions about capital gains taxes, how to donate to charities like the LCA, LLRS and LINC in your will, and other estate planning questions. The presentation is from 11am-12pm and there will be time for individuals to have a private conversation with Carla after her presentation. 
See you there!